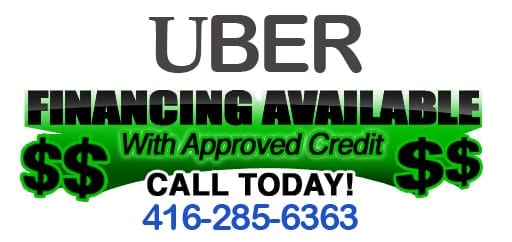 Earn money on your own terms. Full time or part time, driving your own vehicle. Don't have a car? Apply for financing today and start making money.
You're just a step away from approved UBER car financing!
Our automotive finance specialists know exactly what to do to get your needed UBER car loan Approved. Some down payment may be required to obtain financing
Toronto Auto Group's experienced financial experts we'll create an UBER car loan program that is tailored to your needs. We will ensure you can afford to drive away with one of our UBER used vehicles in 24 hours. With over 650 vehicles in stock and over 7 locations to better serve you, we have the UBER vehicle you are looking for, so come in and see us today. For a car you will be able to use for UBER, visit Toronto Auto Group and we'll discuss the best plan for you!
Bad Credit, Good Credit or No Credit 99% Approved!
At Toronto Auto Group we provide our UBER customers with a professional approach to getting everyone's car loans 99% Approved. Most adults today have some sort of credit blemish. Whether you have faced or experienced any of the following You Are fill up a short credit application online and get driving
Low interest car loans are available for customers with existing loans. We can help you refinance your car loan in Toronto or adjust the term of the contract.
Let the finance team at Toronto Auto Group simplify the process of getting a car to use for UBER. With years of experience and a network of lenders, the staff at our dealership will get you an auto loan you can afford. Start the application process from the comfort of your home by completing our secure and encrypted online finance application form. We will contact you with additional information about your UBER car loan for the Toronto area as soon as we have reviewed your application.
While you are waiting for your finance application to get approved, please browse our Toronto dealership's used car inventory. With a variety of vehicles and a knowledgeable sales team, we are confident that we will find the car that is right for you, and for your UBER job.
Do you want to become an Uber driver but are not sure whether your vehicle meets all of the Uber car requirements? UberX, Uber XL, and Uber PLUS allow you to use your personal vehicle without commercial licensing or insurance. We have special financing programs for people just like you. Apply today and get approved within 24hours.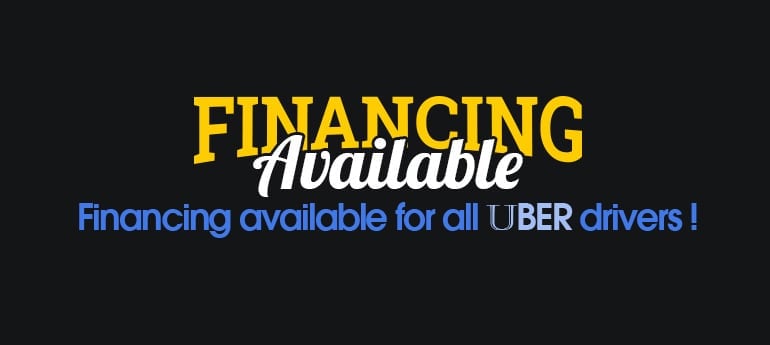 Securing a car loan to use for UBER without credit can be daunting. And if you've never borrowed money before and can't find a cosigner to vouch for you, the process can seem virtually impossible.
Where there's a will, there's a way, and at Toronto AutoGroup we will get you approved for a car loan that you will be able to use it for your next UBER job, even if you have no credit at all.