At Toronto Auto Group, we understand that your credit situation doesn't remove the fact that you may need a vehicle. That's why we're pleased to offer no credit car loan in Scarborough Ontario, that will help those struggling with less than perfect credit, purchase a used vehicle in Ontario. If your credit is currently poor or bad or if you have no credit at all, don't worry - we've got you covered.
Get started by filling out our secure online car loan application today
If you don't have a credit history, securing a car loan is one of the easiest ways to build your credit. We will work with you to choose the vehicle that best suits your needs and financial situation. We offer competitively priced vehicles. To help you save even more money, we even have preferred finance rates.
Have you been turned down before? Don't worry! Almost 80% of those with credit do not have perfect credit scores. We have built close relationships with banks and other lenders and are able to communicate your previous situation with them. We will go the extra-mile to help get you approved. Having a car loan can actually improve your credit history!
How long does it take to get approved? We have extremely fast approval ratings. Once your credit application is received, we can have a response as early as the same day. Though some applications may take more time to get approved, the approval process is usually completed within 24 hours.
How can I better my chances of getting approved? A lot of customers choose to trade-in their current vehicle so they only need to finance a lower amount, or used their trade as a down payment. We pay top-dollar for the vehicles you trade-in to help you secure that car loan.
Just because you have no credit, it doesn't mean you can't be approved for a no credit car loan. We understand that there are many people who would like to own a car, but simply have no credit. Toronto Auto Group has a wealth of experience helping customers with no credit be approved for an auto loan. There are many options for those who have no credit history. We will help you get approved for a loan suited to your needs so you can start building your credit right away.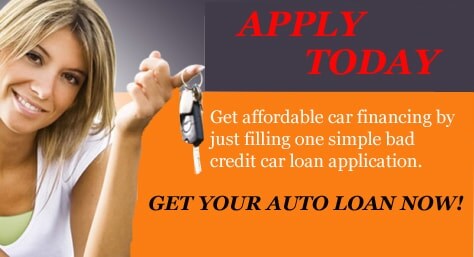 Securing a loan without credit can be daunting. And if you've never borrowed money before and can't find a cosigner to vouch for you, the process can seem virtually impossible.
Where there's a will, there's a way, and at Toronto Auto Group we will get you approved for a car loan even if you have no credit at all. Apply Now